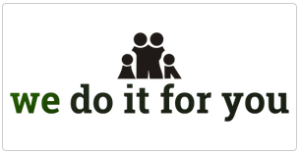 In this global village, everybody is busy with their prioritized tasks on a daily basis. No one has time to finish their tasks and in fact they don't have time to spend on it. This applies to Email Marketing too. Every business needs customer retention and new customer pool. To achieve this, Email Marketing is the best communication way.
Here at MailerPort, we are ready to serve you at all times, as you are busy on your other schedules. We will do everything that needs to furnish email marketing strategies.
What steps exactly we do for you?
We will discuss about your goals with you. You just share your email content such as text, logos, pictures, etc. No hassles.
We take care of subscriber management. We organize your data with high privacy and easily accessible only by you. We also segment your lists for future precise email marketing.
We will provide you beautiful forms such as subscribe, welcome email; that can be integrated to your business website, social media, etc.
We will also set up your account with auto- responders so that every new subscriber will get a beautiful welcome email when they subscribe to your list.
We have well experienced and creative designers on board. They will design unique and beautiful newsletter templates for you. Of course, we take you say (yes, proceed) on every attempt we do. Because we want your emails speak with your voice.
The product MaiperPort provides private and public API keys. Utilizing this feature, you can integrate our system into your existing CRM/ERP software without any hurdles.
Finally, we publish your email according to your calendar.
We provide you detailed reports on each campaign that we do on behalf of you.